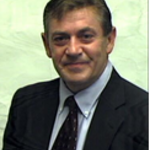 Bob (Robert) Holmes
Realtor®
A little about me
I was born in London, England, but moved to Dundalk, MD (USA) when I was 7 years old. I attended Essex Community College where I obtained AA degree. Then I attended Towson University where I obtained my Bachelor's degree in Business and Sociology.
I have been in the business for about 20 years. Helping 1st Time Home Buyers in the process of purchasing their new home, and also with the procedure of qualifying for down payment grant money.
My passion is fulfilled while assisting my clients during the purchase of their new home journey whether it's for First Time Home Buyers, Buyers, Sellers, Investors, HUD homes, Freddie Mack, Fannie Mae, and Mobile homes.
I am married with 2 children Amanda and Robert Jr. Also have 1 grandchild Serenity.
SERVICE AREAS:
CHASE, DUNDALK,
EDGEMERE,
ESSEX,
FORT HOWARD,
MIDDLE RIVER,
PARKVILLE,
PERRY HALL,
ROSEDALE,
WHITE MARSH, MD
I am known as 5KBob.com - You can contact me, via telephone or email to assist you for help with obtaining down payment funds.