Did you know, The CENTURY 21 System maintains the highest consumer brand awareness level among all real estate agencies for over 20 years? We are supported by a $68 million annual advertising expenditure that is promoted across digital and other long-standing entities including U.S. Soccer, the Super Bowl, Olympics, and Indy 500 sponsorships. Our ultimate recognition and award winning customer ratings are evidenced by the J.D. Power 2017 Home Buyer/Seller Satisfaction Study, in which CENTURY 21 swept all four customer satisfaction segments for a third consecutive year. The approximately 131,000 independent sales professionals in approximately 10,000 offices spanning 83 countries and territories in the CENTURY 21® System live their mission every day: to defy mediocrity and deliver extraordinary experiences. We are more than a brand, but a community of Leaders of go-getters, and here to give 121% Every. Single. Day.
In fact, Century 21 sells a home every 45 seconds! With being the most highly recognized name in the game, you'll have the unlimited opportunity to gain instant consumer awareness, making it easier to meet new prospects, win listings and gain Buyers. It's not just who we know, but who we are!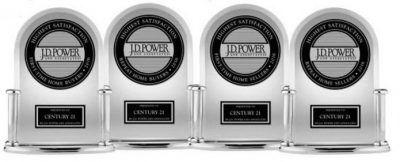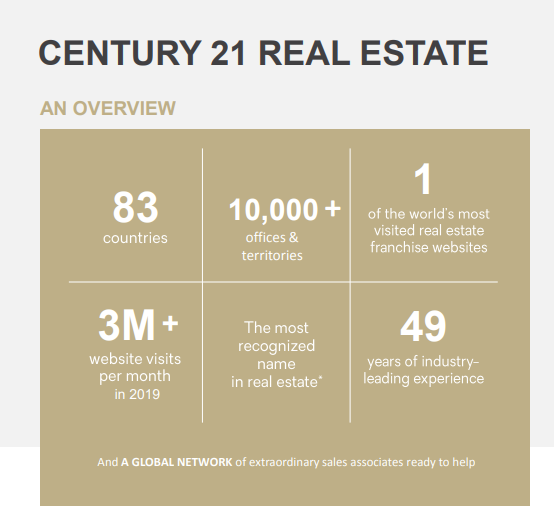 ARE YOU RELENTLESS?
Are you a go-getter that is constantly challenging the status quo? Are you looking for a franchisor that feels the same way? Do you feel there isn't much difference between real estate brands? Let's challenge that thinking!
Since 1972, the CENTURY 21® brand has been changing the real estate game by offering independent brokers and entrepreneurs the ability to achieve extraordinary results in an increasingly competitive market. But a lot has changed since then. Many have copied the CENTURY 21 approach, and over time we have seen a 'sea of sameness.'
With more brand awareness* than any real estate brand, Century 21 Real Estate is poised to change the game once again. To do this, we are reinventing what the CENTURY 21 brand means in the hearts and minds of those who are buying, selling and working in real estate today.
This starts with our new mission – to defy mediocrity and deliver extraordinary experiences – and comes to life in our identity as a brand and the services we develop for our system members.
If you affiliate with the CENTURY 21 System, you don't lose your flexibility or entrepreneurial spirit, just the opportunity to enhance it with:
Global Exposure
Comprehensive Training
In-Market Support
#bestinclass Marketing
The Scale and Buying Power of a Global Partner