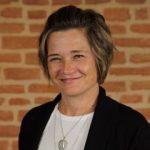 Heather Kinlein ​
Realtor®
A little about me
I grew up in the Hampden/Medfield area of Baltimore City and attended Northwestern Senior High School and BCCC.
Been in the business for 6+ years as a transaction coordinator and became a full time Realtor 4 years ago. My passion in the business runs deep. I adore helping my 1st Time Home Buyers find their forever home, but I also love helping my Sellers move onto the next chapter of their life. As well as assisting my investors with rebuilding a community. I am your Go To Residential Specialists!
I am a mom of 7 grown children. But recently I have granted the coveted title of "Mimi" by my 5 beautiful grandchildren.
SERVICE AREAS:
Baltimore City, Baltimore County, Carroll County, Frederick County, York, PA, and Adams County, PA
Priding myself on top notch customer service helps me to rise above the rest.