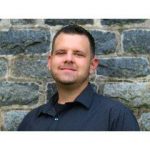 Joshua Franklin ​
Realtor
A little about me
Josh Franklin is one of the top producing agents at Century 21-The Real Estate Centre in downtown Westminster Maryland. Growing up and residing in Carroll County has given Josh the ability to conduct transactions in some of the same neighborhoods he frequents regularly giving him a thorough understanding of this particular market place in addition to a number of other areas he serves regularly. After working several years as a licensed Substance Abuse Counselor Josh obtained his Real Estate license and was welcomed into The Century 21 family. Josh conducts his business with the same empathy, compassion, and attentiveness that he mastered while working in the Substance Abuse field. Understanding, listening, and the ability to take purposeful action are all things Josh prides himself on making his clients feel comfortable as they allow Josh to guide them through their home buying and home selling process.
Josh is a member of the Carroll County Association of Realtors (CCAR), The Maryland Association of Realtors and the National Association of Realtors.
Josh's love for serving others has given him an edge making his transition seamless. His warm, friendly, and selfless disposition make his clients feel like they can count on him to handle all of their Real Estate dealings. Whether you are in search of assistance with buying, selling, or renting Josh would be proud to help.
Service Areas: