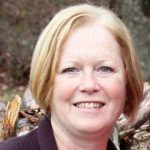 Lois McGinnis
Realtor®
A little about me
Lois McGinnis of Century 21 The Real Estate Centre has been with Century 21 for over 20 years, and a full time REALTOR since 2007. Lois is dedicated to providing the finest services available and helping individuals make great real estate decisions when buying or selling Real Estate.
Whether buying or selling, Lois strives to make each real estate sale as smooth and easy as possible. As a 2016 Century 21 Quality Service Award recipient, Lois has proven she knows what it takes to provide great service to her clients.
Knowledgeable, Professional, Helpful and Experienced are some of the words past clients used when describing the assistance Lois provided. To view testimonials from some of her past clients, go to www.realsatisfied.com/Lois- McGinnis .
Service Areas: