A Regional Leader with Local and Neighborhood Expertise
Century 21 The Real Estate Centre is a Progressive Company that has been around for almost a 1/2 a century with 5 strategic locations in Maryland. The key focus for this company is to offer the greatest amount of resources to its agents so they can successfully service their agents. Each office has strong Administrative support with a full time IT Manager on staff and a Trainer helping develop each agent. The company offers its agents benefits like free E&O Insurance, free technical support and Programs, free training including their CE requirements as free as well.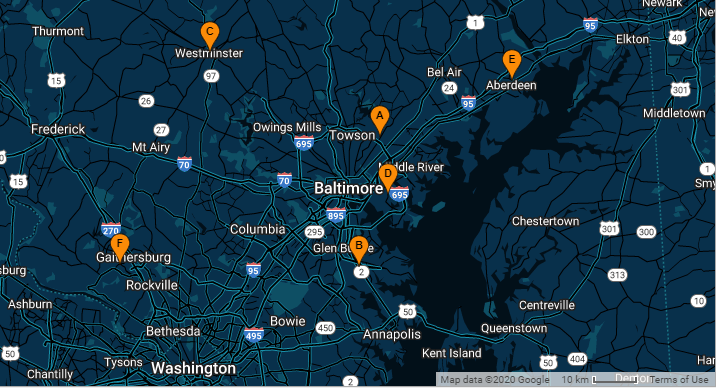 We look forward to meeting you…
We don't see selling homes as just a Real Estate business, but as a relationship business. When joining our company you become part of our Century 21 Family!
With 5 offices centrally located throughout Maryland, you won't find it any easier to meet your clients in a friendly, professional, and enjoyable environment to review properties, work on contracts, or conduct settlements.
Each location has full-time staff, including In-House IT and Sales Management, who are trained and ready to assist you and your clients as needed. Having supportive and educated administrative staff enhances your professional image and makes the best possible outlook for your future buyers and sellers. You will be instantly greeted when you walk in the door, and can take advantage of Desk Duty for enhancing you Clientele, or one-on-one training to get you up to speed. From helping to design your state of the art marketing materials to efficiently processing paperwork, we make it our utmost responsibility to fulfill every administrative function possible, allowing you the time, ability, and comfort to do what you do best—sell homes.